Berry Matcha Green Tea
Tax included.
Shipping
calculated at checkout.
Your potion of nutrients packed in this delicious matcha with a fruity surprise.
Health Benefits:
• Rich in Antioxidants
• Improves Metabolism
• Assists Weight Loss
Brewing instructions: 
1 TSP/CUP | 1 MIN  | 80-85°C | Whisk vigorously until frothy
Ingredients: Powdered Green Tea, Powdered Berries 
Tasting Notes:
Clean & smooth, Tangy Berry Flavours.

How do I prepare a cup of Matcha?

Sift 1-2 tsp matcha into a cup using a small sifter. Sift your matcha powder into your tea bowl, swirling the powder around the strainer with your ladle. This will ensure there are no clumps so your tea will be smooth. Add 2oz hot water. For best results use water just under a boil. Whisk in a gentle circular motion for thin, smooth tea, and in a brisk "M" or "W"-shaped motion for foamy tea. Whisk for about 10–15 seconds until the tea is bright green. Enjoy your matcha tea straight from the bowl.
Instructions
2-3 Matcha Spoonfuls
475 ml(16 oz) 75°C/170°F water for hot matcha or 295 ml (10 oz) for iced
Whisk until wrothy
Sip hot or top with ice for iced matcha
Customer Reviews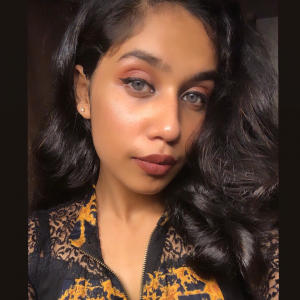 T
06/07/2021
Trishaina

India
It was so good!!
I loved the berry flavour!!
best one so far!!
I'm a matcha fan in general, but I also have a soft spot for berry green teas--so this was the perfect fit. It's fresh and tangy and a little bit tart. The berry flavor kept the matcha from tasting too earthy.
All Tasty
The flavor is beyond what I expected; I will order more of the same and try different other flavors.
Sweet berries
The tea has a sweet, subtle flavor of berry, not too overwhelming but strong enough to enjoy in every sip! Great hot and cold.
Just the right balance
The fruity notes are strong on the nose but more subtle on the tounge. I would describe this tea as green tea with a touch of berry.
Does 10pms tea serving 7 comes in a tin box?

Hi. The 10gm pack comes in a stand up
pouch. Either brown or white color. 

The 30 and 60gms are packed in tins 

Can this be had on an empty stomach matcha berry

Hi
We do not recommend matcha on empty stomach.

Does it contain liquor?(mentioned in tasting notes)

Hi, the liquor means the tea liquor, and not alcohol :)

Does the 20 servings which is for 745 rs does not come in a tin box?

Hello. The 20 serving, 30gm matcha does come in a tin box